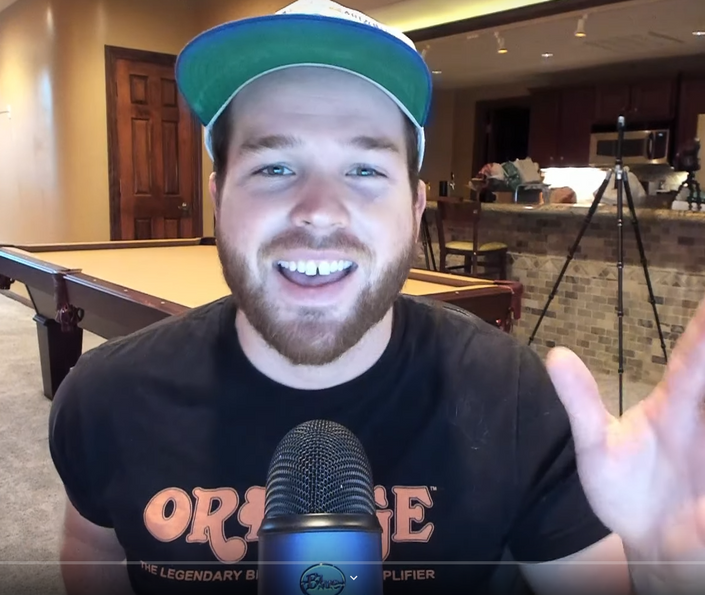 Bye 9 To 5 Premium Mastermind Membership
Bi-Weekly LIVE INTERACTIVE Webinar Masterminds
Enroll in Course
$65 sale ends when the timer hits zero. It will then go back to $125!
**We can change the days or times to whatever works the best for you guys, I am flexible with this. Just let me know!**
So many of my students have requested one on one mentorship with me, and I do not have time to offer 5,000 one on one's with people, but this is EVEN BETTER! It is a bi-weekly (every other week) LIVE STREAM with me.
This is once every two weeks, and will be ongoing EVERY SINGLE MONTH!

The first one is THIS MONDAY 6/17 at 7 pm Central Time!
You will get to learn over-the-shoulder LIVE with me, watch what I do and how I do it, and you will get to ask ANY question you want LIVE and I can walk you all through my answers. I will be dropping all kinds of knowledge in here that you have never seen before, and this will be FULLY COLLABORATIVE AND LIVE with other students! I will be showing you new niches, video ideas, tactics, and will be doing Q&A's that will be extremely beneficial for all of you!
The best part is that I will be saving EVERY live stream to this course, so you will have a library of ANY live stream you missed on demand for you to watch whenever you want! You will be able to go back and watch every past live stream, even if you weren't a member at the time! Think about all of the valuable knowledge that will be in this, because I will be giving knowledge I have never given before and answering questions from other students LIVE in front of all of you!
Many people, including Sean Cannell from Think Media, Alex Becker, etc. charge $1,000 to speak to them for one hour. This will give you the opportunity to speak with me live for MUCH CHEAPER than I or anyone else would charge for a normal one-on-one.
You will be able to come in, type questions that I will answer LIVE, watch other student's questions get answered LIVE from me, and you will also have the opportunity to share your screen, webcam, and microphone with the group if you request it during a live stream and I grant you access to it. And as soon as you join you will be granted access to the library of EVERY PAST LIVE STREAM that has ever been done! There will be so much knowledge in there for you to watch through it will make your head explode!
THESE WILL BE VERY COLLABORATIVE, EXCITING MEETINGS where we can all meet each other, learn, and have fun! I am super excited about this!!
ALL COMMENTS WILL BE 100% LIVE AND VISIBLE AT ALL TIMES!
You can also email any questions for me to answer live if you are unable to attend a session!
This is going to be a monthly payment and a monthly membership, and you will be granted access to the live streams and the on-demand past live streams as long as you remain a monthly member! You can cancel your monthly membership at any time.
You will be given a link to the live stream mastermind every week that will allow you to attend the live streams.
This is for students in my courses ONLY, that way we know everyone here is on the same page and has gone through the course!
You will NOT have to download any software, the webinar is hosted through your normal web browser. It also works flawlessly on cell phones so you can join the live webinar and leave comments and watch with your phone as well!
I will be covering the most recent successful niches, videos, channels, tactics, and will be reviewing student's channels LIVE, and much more!

We will also have the ability to discuss other businesses I am involved in or have came across outside of Youtube!
So what are you waiting for? Let's collaborate LIVE, learn, and have some fun!!


(Because you will get access to the live streams that are using my personal time, and because you will be able to watch every past stream, there will be no refunds for this membership, but you will be able to cancel your membership at any time. Upon cancellation, you will lose access to the past streams and will not be able to join any future live streams.)
**I WILL ONLY BE LETTING IN THE FIRST 30 PEOPLE TO START WITH, IN ORDER TO KEEP THIS INTIMATE AND HELPFUL FOR THOSE WHO JOIN!**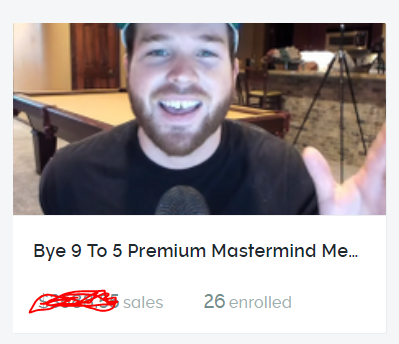 COME HANG OUT WITH US!
Your Instructor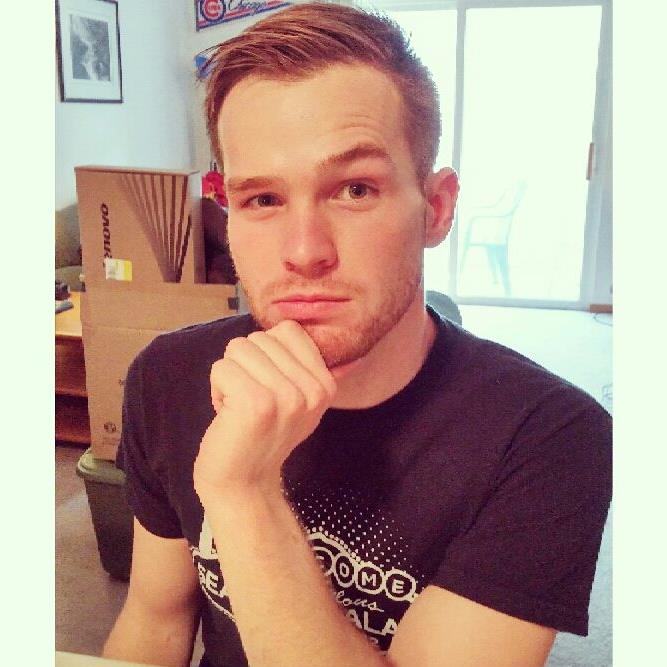 My name is Jordan, also known as Bye 9 to 5. I was a business analyst at a very successfully company and have a Masters Degree in Business Psychology, but I hated my job! So I decided to do something about it. Since that time I have been blessed to be able to say bye to my 9 to 5 with over $500,000 earned on Youtube WITHOUT making videos! I am blessed to be able to help others do what I was able to do!
Course Curriculum
Current Webinar Registration Link
Available in days
days after you enroll